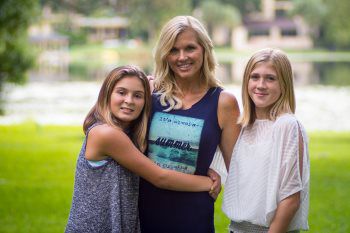 As an adoptive mom and a deep passion for raising strong, happy children, Debbie Irons had the vision of starting the foundation called "Bringing Home Grace". The name was chosen by her adoptive daughter Grace (of course using a play on her name) and the fact that the charity is funded by Debbie's blessed real estate business. When the idea came about, Debbie decided to ask her connections at the local Legal Aid Society Guardian Ad Litem Program, attorneys that volunteer their time for kids in the judicial system, and her
friends/family/customers in the system one simple question: "What was one thing that could have drastically changed your world while growing up in the foster care system?" The one repeating answer was a surprise, "A mentor or figure in my life to change my mindset. Someone to convince me that I'm worthy, I'm wanted, and the power within to do whatever I want is a realty".

It hit Debbie immediately that the getting these young adults in front of motivation speakers and programs like Tony Robbins and KW KIDS CAN could be a true gift for the rest of their lives. Her vision is to send at least 10 young adults from the local Central Florida area to these events all expenses paid. Can you imagine how this can change not only the child, but the world as it opens their heart to full potential?


Beginning in 2017, With each home sale with The Irons Team, Debbie will contribute a portion of all Irons Team sales commissions to Bringing Home Grace. Combining extraordinary customer service in home sales with a PURPOSE and a PASSION, join us as we strive to catapult foster children to the life they deserve.